Cod produs: ETASONW_KNHL41 8590393260850
Cantitate:
Vanzator: Notino.co.uk
ETA Sonetic RegularClean 0707 90200, , Replacement brush heads for Men, The ETA Sonetic RegularClean 0707 90200 replacement toothbrush heads help you to get the best results from your oral hygiene. Changing the heads regularly guarantees you are always cleaning your teeth as effectively as with a new brush.Characteristics:removes plaquebrushes teeth more effectively than a manual toothbrushmassages gums gently and improves their conditionvery soft bristleseasy to changeHow to use:Attach the replacement head to the appropriate brush and click into place. Rinse the brush head thoroughly under running water after every use. Replace the brush head regularly, ideally every 3 months.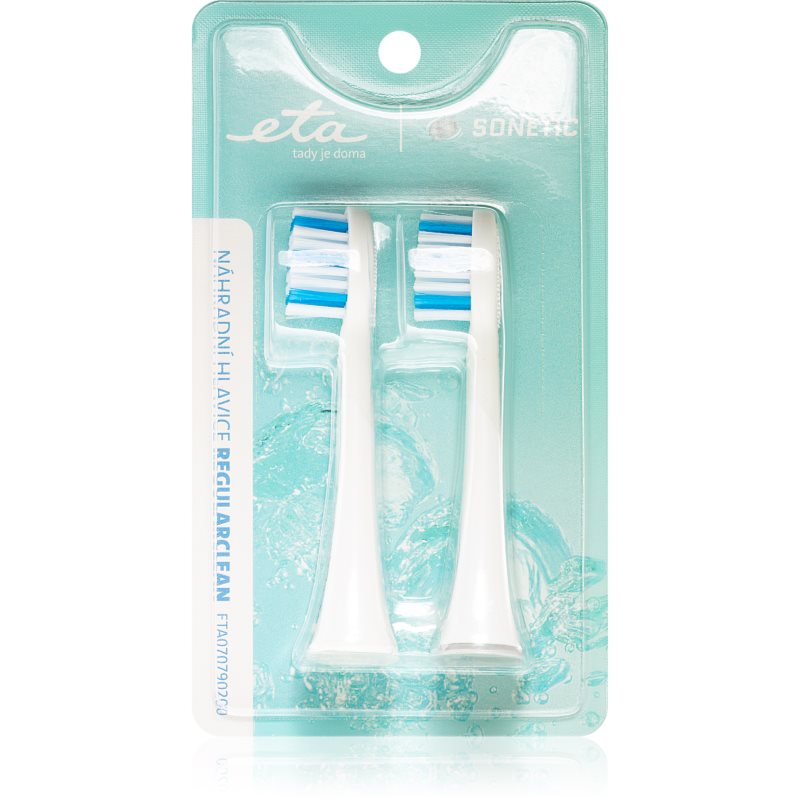 ETA Sonetic RegularClean 0707 90200 Replacement Heads For Toothbrush Soft For ETAx707